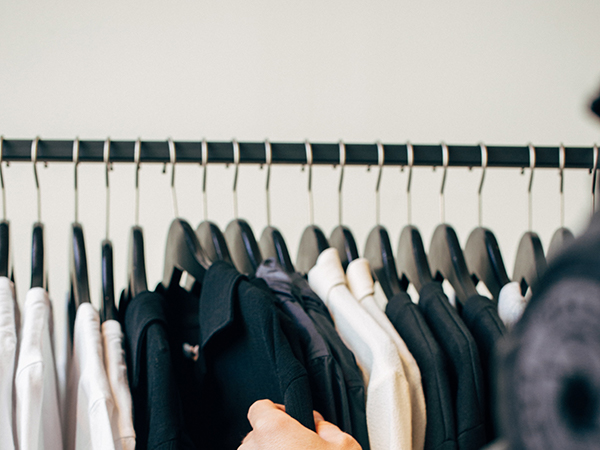 Coco Chanel once famously mused that "I don't do fashion. I am fashion". As a statement it's up there with 'I think, therefore I am'. If fashion is something that's innate and unique to an individual, a statement of who they are, it seems counter intuitive that we've subsequently, in part, built an industry that has the ability to tap into individual insecurity and the need to 'belong'.
The industry has done this whilst promoting consumption, at scale, to facilitate its own growth, not necessarily that of its consumers. It's an industry wrapped in a series of complex psychological narratives and one that is increasingly mired by a growing list of sustainability challenges.
By 2030 the global apparel and footwear industry is expected to grow to 102 million tonnes in volume¹.  The current volume presents two fundamental challenges which means this growth forecast presents significant challenges for society. The first is that most clothing is made from synthetic plastic-based fibres (72% of clothing has some form of synthetic non-biodegradable fabric in it according to fashion intelligence website EDGE²) and the second is that so much of the current volume ends up in landfill. The Ellen MacArthur Foundation³ estimates that approximately 73% of apparel is sent to landfill or incinerated. Of this, 95% could be reused or recycled.
So where do you go to find "future-fit" businesses? The market is split into two main types of investment potential: transitioners and disruptors.
Read full piece in ESG Clarity.
[1] http://media-publications.bcg.com/france/Pulse-of-the-Fashion-Industry2019.pdf
[2] https://edgexpo.com/
[3] https://www.ellenmacarthurfoundation.org/explore/fashion-and-the-circular-economy
Important Information: Tribe Impact Capital LLP is authorised and regulated by the Financial Conduct Authority ("FCA"). Our FCA registration details are set out in the FCA Register under Firm Reference number 756411 (www.fca.org.uk). Tribe Impact Capital LLP is registered in England and Wales (registered number OC411984) and our registered office is 73 Cornhill, London EC3V 3QQ. This document does not provide you with enough information to make an informed investment decision. Neither does it constitute advice or a personal recommendation or take into account the particular investment objectives, financial situations or needs of individual clients. If you are not an existing client of Tribe Impact Capital LLP, this document is considered to be marketing material. Whilst this document may contain information about specific companies it is not an investment research report as defined by the FCA. This document is not intended and should not be construed as an offer, solicitation or recommendation to buy or sell any investments. You are recommended to seek advice concerning suitability of any intended investment decision from your investment adviser. Past performance is not a reliable indicator of future performance; and the value of investments, as well as the income from them can go down as well as up. Investors may get back less than the original amount invested. Any type of impact investment will involve risk to investors capital and the expected environmental or social return may not be achieved. The information and opinions expressed herein are based on current public information we believe to be reliable; but we do not represent that they are accurate or complete, and they should not be relied upon as such. Any information herein is given in good faith but is subject to change without notice. No liability is accepted whatsoever by Tribe Impact Capital LLP or its employees and associated companies for any direct or consequential loss arising from this document. This document is not for distribution outside the European Economic Area.