A New Wealth Order
We are Impact Wealth Managers. We're committed to supporting the increasing number of wealth holders and asset owners who are impassioned to take action on the issues they care about, recognising that their wealth can be a reflection of who they are. This is far more than simply building an investment portfolio. It is about creating a story. Your story. To do this, we look at investment opportunities through three lenses: your values, your financial requirements and the change you want to see in the world – your impact. We then create a bespoke portfolio that truly reflects you.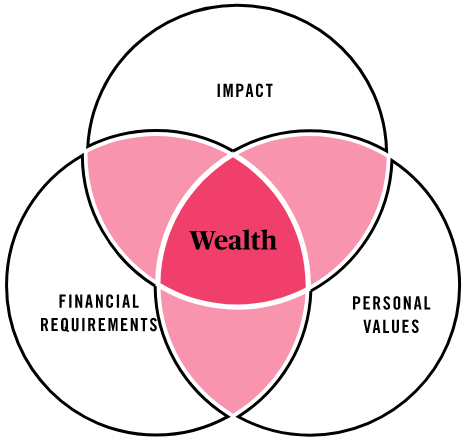 Create your new wealth order
Get in touch and start telling your story.