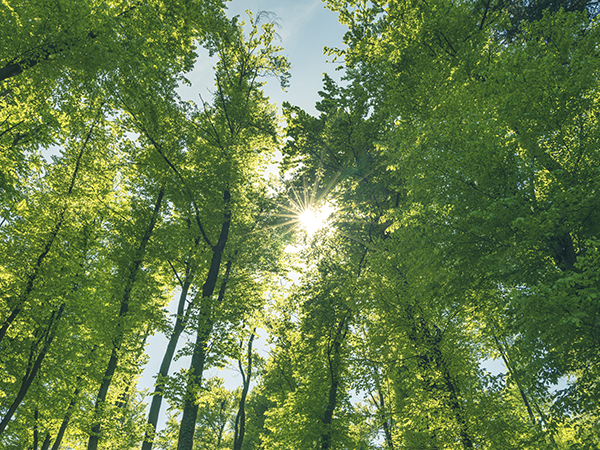 Opportunities to invest in carbon are increasing and the trend looks set to continue; supported by the recent Glasgow Climate Pact and the resolution of Article 6 now making the Paris Agreement operational. Currently investors can gain exposure to carbon primarily via the regulated side of the carbon market, for example, through the EU Emissions Trading Scheme (ETS) which is the largest and currently the most liquid.
As the dust settles after COP26, and with Article 6 agreed, it's expected that more countries and territories will launch similar schemes. Continued investor interest is expected due to the attractive demand and supply dynamics of carbon permits embedded in these schemes, the historical low correlation with other asset classes and the possibility that carbon pricing can offer a hedge to inflation. These attributes can make carbon a useful tool for multi-asset managers seeking to diversify and manage risk within their portfolios.
An overview of carbon markets
According to the World Bank, there are now 65 carbon pricing initiatives in operation globally, covering some 45 national jurisdictions and currently account for a total of 21.5% of global greenhouse gas emissions (2021)1. Most of these schemes have followed the EU "cap and trade" approach. Under this arrangement, existing polluters in certain industries are allocated a certain number of permits with a further amount put up for auction. Those with lower emissions can sell their surplus permits to others, which creates the traded market. In this same example within the EU, businesses in these same industries such as power generation, steel production and the airline industry must calculate the emissions that their businesses have produced at the end of the year and then deliver the requisite number of permits to the authorities as an offset. This can be more attractive than a carbon tax as it allows the market to expedite the lowering of emissions. By trading in emissions reductions, investors and regulators can help identify those with the "lowest cost of abatement" – essentially those businesses who find it easiest to lower their emissions. Encouragingly, there is strong evidence that this is working; sectors covered by the EU ETS saw emissions from stationary installations in all countries covered by the system fall sharply by 9.1% between 2018 and 20192. In addition to the emissions reductions, there are climate related benefits, where the proceeds from permit sales end up. All EU member states can auction into their markets but 50% of the receipts have to be reinvested in green or carbon reducing technologies and industries. This feedback loop could deliver real time impact via the delivery of further carbon reductions.
Within the carbon market, what is the role of financial investors?
As with many securities, the primary motivation for any investor is based on the understanding that the price or cost of a permit is likely to increase. In the case of carbon, there is increased confidence in this happening given the need to "offer an incentive" to industry to reduce emissions and invest into less polluting alternative technologies and methods of production (in other words increase the tax on pollution). The design of the various ETS's will facilitate this. In the EU there is a progressive reduction (2.2% per year3) in the number of permits allocated each year and more industries are likely to be covered and be required to purchase permits. For example, under the EU's ambitious "Fit for 55" plan agreed in the summer of 2021, the maritime industry is also likely to be added to the scheme. In California, auction prices for permits are required to increase at a rate of inflation of 5% annually4. For multi-asset wealth managers, like Tribe, there are three further characteristics that make carbon an interesting investment opportunity.
Low correlation to other investible securities, in global equity and credit markets, for example. The design of most of the ETS's see either a forced reduction in supply or index linked pricing, therefore, the performance driver of carbon pricing should be somewhat removed (albeit not completely) from global economic forces. This is illustrated by taking a look at the 36 month historical study provided by Carbon Cap5 which shows a correlation of the four most liquid carbon markets at around 0.25 vs global equities.
As a potential inflation hedge. The rally in carbon prices in Europe this year is in part due to supply issues with natural gas which has seen coal usage come back into the mix. The demand for allowances has soared as more are needed per unit of electricity generated from coal versus natural gas. Because energy prices are a key component of inflation pressure, this relationship could ensure that the price of carbon could be positively and quickly correlated with inflation, and therefore, embraced as a useful tool in portfolio construction.
Financial and impact incentives, given the imperative for investors to bring down both a portfolio's carbon intensity and absolute carbon emissions. Increasing international and local climate risk disclosure and management regimes that are targeting the finance system mean that most investors will be looking to decarbonise their portfolios. Investor scrutiny on company's carbon intensity and absolute emissions is likely to increase as an inevitable consequence of the wider adoption of carbon pricing and the greater transparency that may arise from changing disclosure regimes such as the Taskforce on Climate Related Financial Disclosure (TCFD) and the newly launched International Sustainability Standards Board (ISSB) that brings together a range of initiatives including TCFD under an umbrella standard.
If the over-arching aim of these policy tools is to increase the price of carbon, shift the market into facilitating a low carbon future, and internalise the expense of transition within companies rather than onto the consumer, then some managers with particularly carbon intensive portfolios may choose to buy carbon allowances as a way to offset the carbon they own. We hope this will be embedded in an approach that sees managers moving to reduce absolute carbon emissions through engagement and by setting a Science Based Target6. The attractiveness of carbon is likely to increase investor interest in the asset class. However, it's still early days in the evolution of carbon pricing – including regulatory and political risk – and whilst there is increasing data available to analyse the performance of these markets and opportunities, there is a degree of caution that must be exercised by investors.
1 https://carbonpricingdashboard.worldbank.org/
2 https://ec.europa.eu/clima/system/files/2020-11/com_2020_740_en.pdf
3 https://ec.europa.eu/clima/eu-action/eu-emissions-trading-system-eu-ets/revision-phase-4-2021-2030_en
4 https://www.c2es.org/content/california-cap-and-trade/
6 https://sciencebasedtargets.org/
Important Information: Tribe Impact Capital LLP is authorised and regulated by the Financial Conduct Authority ("FCA"). Our FCA registration details are set out in the FCA Register under Firm Reference number 756411 (www.fca.org.uk). Tribe Impact Capital LLP is registered in England and Wales (registered number OC411984) and our registered office is 52 Jermyn Street, London SW1Y 6LX. This document does not provide you with enough information to make an informed investment decision. Neither does it constitute advice or a personal recommendation or take into account the particular investment objectives, financial situations or needs of individual clients. If you are not an existing client of Tribe Impact Capital LLP, this document is considered to be marketing material. Whilst this document may contain information about specific companies it is not an investment research report as defined by the FCA. This document is not intended and should not be construed as an offer, solicitation or recommendation to buy or sell any investments. You are recommended to seek advice concerning suitability of any intended investment decision from your investment adviser. Past performance is not a reliable indicator of future performance; and the value of investments, as well as the income from them can go down as well as up. Investors may get back less than the original amount invested. Any type of impact investment will involve risk to investors capital and the expected environmental or social return may not be achieved. The information and opinions expressed herein are based on current public information we believe to be reliable; but we do not represent that they are accurate or complete, and they should not be relied upon as such. Any information herein is given in good faith but is subject to change without notice. No liability is accepted whatsoever by Tribe Impact Capital LLP or its employees and associated companies for any direct or consequential loss arising from this document. This document is not for distribution outside the European Economic Area.