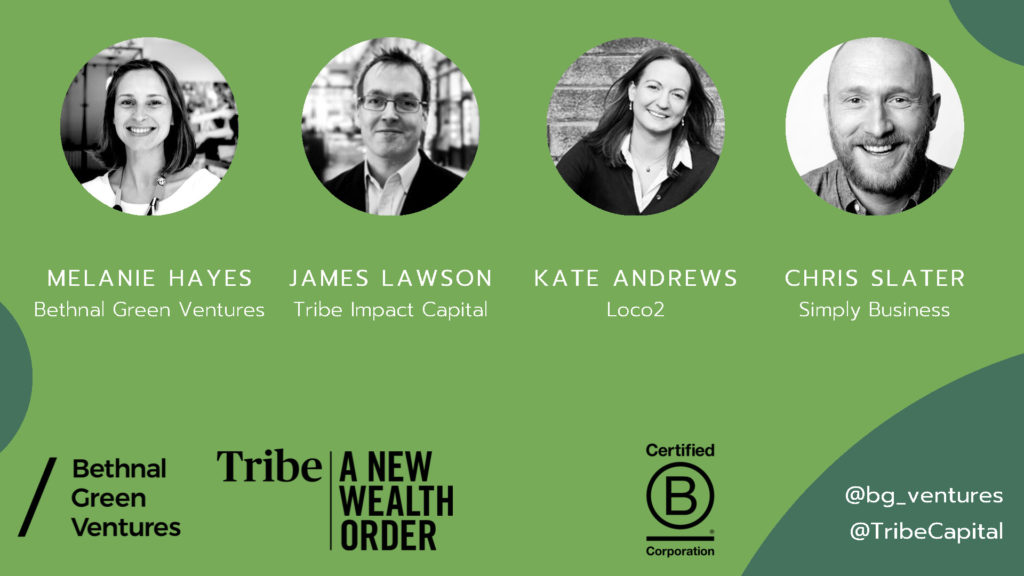 Can mission-driven entrepreneurs become values-driven investors?
More than ever business leaders recognise the importance of their role in building companies that contribute towards a better world. But what is an entrepreneur's responsibility once they've exited? Can a new generation of mission-led exited entrepreneurs drive positive change with their capital too?
Last week we co-hosted an event with fellow B Corp Bethnal Green Ventures – Europe's leading early-stage tech for good VC.
Event write-up from Paul Miller CEO of Bethnal Green Ventures (original post here)
To hear first hand about the journey of founder investor, we invited three fantastic speakers – Chris Slater co-founder of Simply Business , Kmiate Andrews co-founder of Loco2 and James Lawson co-founder of Ledbury Research, to share their unique stories on the journey of founder to investor, and their views on how to do good on exit.
Throughout the evening's discussion, we found that three key themes emerged:
While founder-to-investor journeys are all unique, if purpose drives you as an entrepreneur it will most likely be equally as important as an investor
There is a duty on founders to give back to the ecosystem that provided them with success and allowed them to thrive.
Profit and purpose are complementary, not contradictory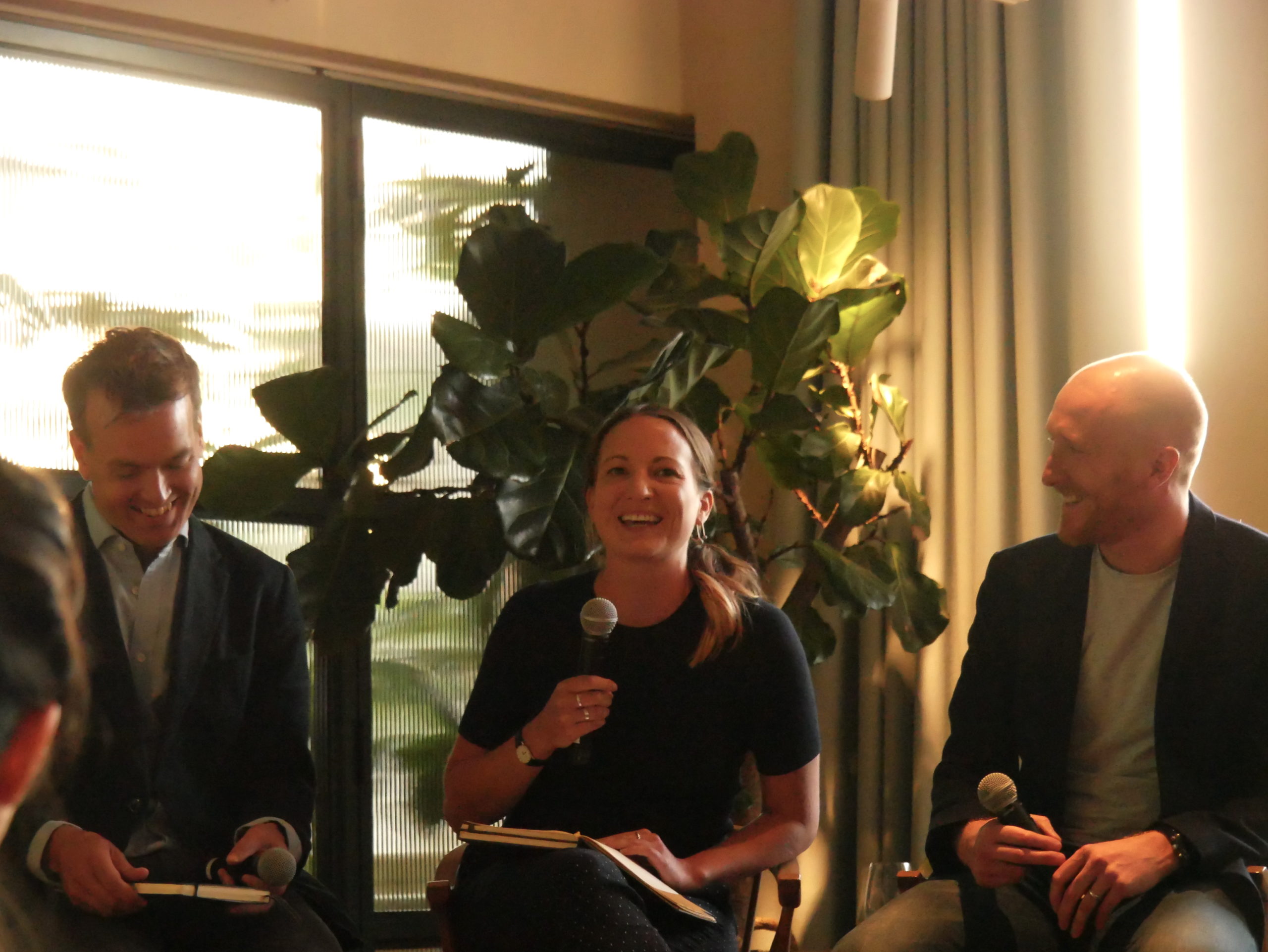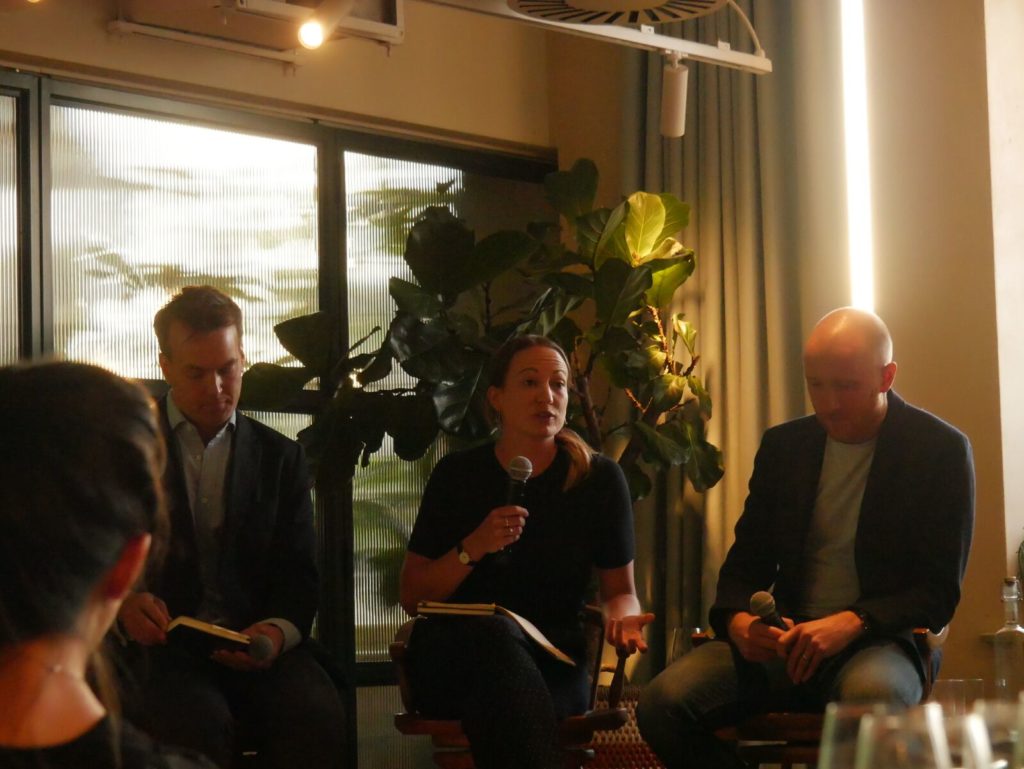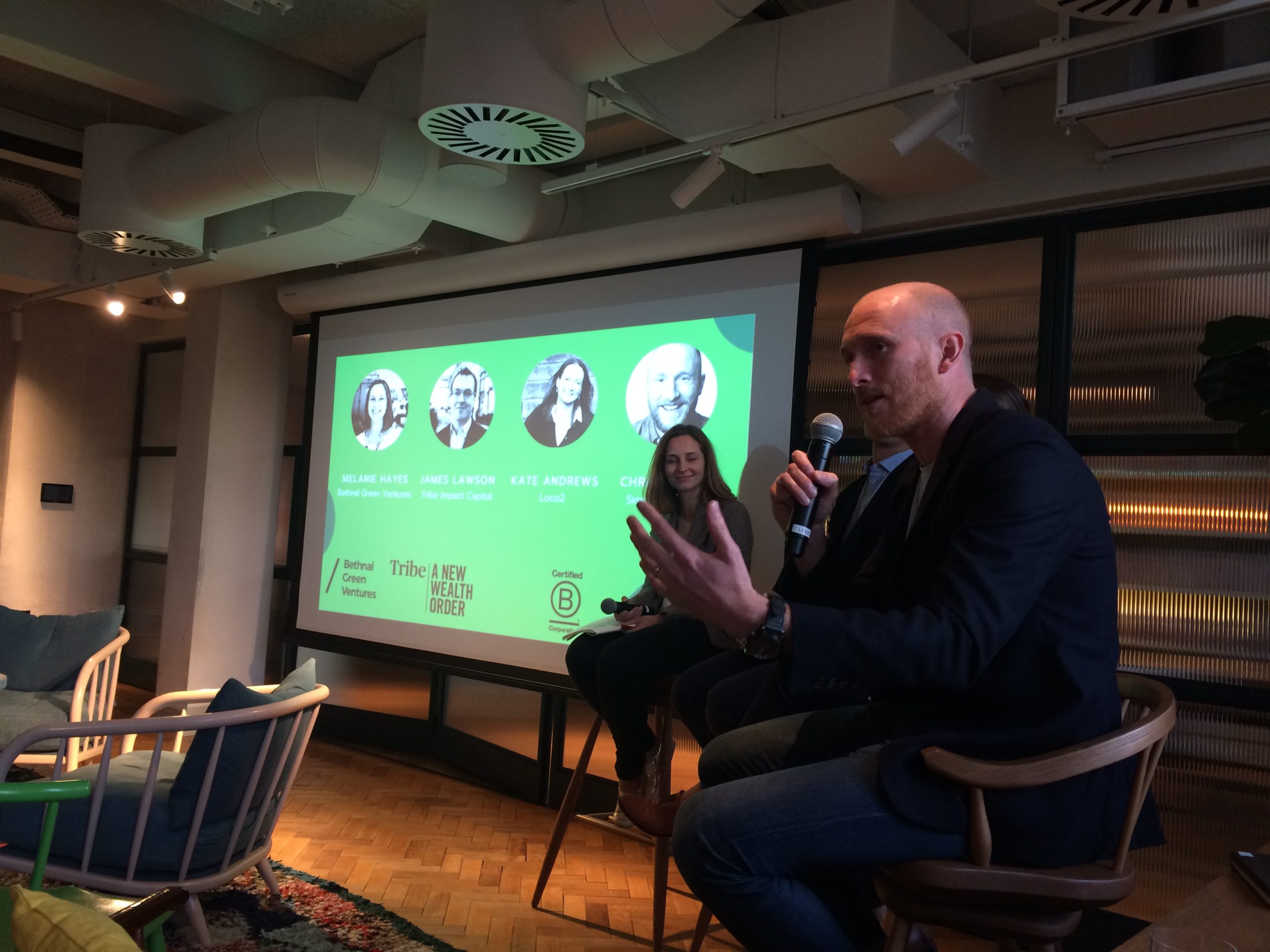 Founder to investor
Kate built her business, an online booking service for train travel in the UK and Europe, with purpose at its core. Shorthand for 'low CO2' – Loco2's mission was to make it easier for travellers to fly less and reduce their environmental impact. Kate talked about how this also played a big part in her exit, hoping to ensure that the technology they'd built would continue to be used for the environmental reasons it was created. After securing a successful exit of the business, Kate reflected that becoming an investor simply felt to her an extension of being a responsible consumer. Kate told of how investing into purpose-driven and tech for good companies is to her equivalent of deciding to choose a sustainable mode of transport. Ultimately, she feels it's important that her decisions, be it investments or otherwise, should reflect her values.
The motivations driving our three speakers in their initial ventures were hugely varied, spanning the 'purpose' scale.
By contrast, Chris Slater – who co-founded Simply Business – said his journey of understanding the importance of purpose in business emerged along the way, kick-started by an overhaul of his company's culture. Learning that 'culture drives value' led to some of his proudest moments as a founder, including winning The Sunday Times 100 Best Companies to Work For in both 2015 and 2016. On becoming an investor, he quickly learnt that simply investing in what interested him (including breweries!) wasn't the best approach. By applying his knowledge of the importance of culture-led business, he developed a strong framework for investment decision making. When looking at new investment opportunities Chris explained he looks at both whether the problem being solved is truly important and if the founders care about building a business with a positive culture at its heart.
James admitted his number one mistake was setting up his first business without a clearly articulated purpose, which he then discovered hindered their growth and ambitions. This laid the foundations for his impact a-ha moment after selling his business Ledbury Research –  the world's leading custom wealth insight business. He realised that there were huge holes in the wealth management industry. While existing wealth managers were focusing on people's financial needs, they were missing the bigger picture of their clients' values. This insight was one of the keys to the inception of Tribe Impact Capital. Tribe's approach to wealth management is based on a deeper understanding of what wealth is, be it personal, professional, environmental, social or financial.
Giving back
Despite varying founder to investor journeys, there were some common themes that all three of our speakers agreed on. One of those points was succinctly summed up by Kate stating that 'it's a huge privilege to be in a position to create a new business in the first place, and then the luck required to exit successfully generates a responsibility and a duty to give back.' Success in the start-up world is never guaranteed, but as a founder you can become an invaluable investor, able to share first-hand insights, having been there and done it. 
Profit with purpose
All of our speakers also believed strongly that you can do good by doing well. Chris mentioned he is wary of investors that treat impact as a distinct
Asset class
A group of investments or securities which have similar financial characteristics such as equities, fixed income, alternatives and cash.

, rather than a lens through which all investment decisions should be made. In the long run, purposeful companies will be more resilient in changing economic, environmental and social contexts, hence making these sorts of businesses sound investments.

It's clear that the opportunity for purposeful founders to 'do good on exit' is huge, providing the opportunity for personal principles to be applied and amplified through investments. We were privileged to bring together a room full of people to explore such a topic, and feel inspired to see the impact this new wave of investors can achieve.

Thanks to Kate, Chris and James for generously sharing their time and lessons learned; to Bethnal Green Ventures for being great event partners; and to the Conduit for hosting us. 
About Tribe Impact Capital
Tribe is the UK's first impact wealth manager. In providing
Advisory
An advisor makes investment recommendations but all final decisions belong to the client.

and
Discretionary
Investment decisions are made by an advisor rather than the end client.

investment management, we help our clients to align their wealth with their financial requirements, their personal values, and the impact they want to create. To find out more, please visit www.tribeimpactcapital.com.
About Bethnal Green Ventures
Europe's leading early-stage tech for good VC. We back ambitious founders using technology to tackle big social and environmental problems that aim to radically improve millions of lives. To find out more, please visit www.bethnalgreenventures.com.