Our
fees
We charge a flat fee for our discretionary investment management and advisory services.
As part of our agreement with our custodian this fee also covers: trade execution, custody and administration, impact and investment reporting, tax reporting and banking charges.
There are two costs that are not included: Firstly, third party fees such as fund fees charged by third party fund managers. Secondly, any taxes or levies such as stamp duty and VAT on Tribe's investment management fee (where applicable).
Your fee is charged quarterly in arrears as a percentage of the value of the assets under management. All public and private assets under management are included in this fee.
Our custodian
Tribe does not hold client money or assets. We've partnered with Multrees Investor Services Ltd, an award-winning specialist custodian and support provider. Multrees has around £12bn assets under administration for over 9,000 underlying customers.
Multrees is a private limited company with no debt, and is majority owned by a large institutional pension fund (the pension fund of SEB, Sweden's largest bank).
ANNUALISED CUMULATIVE EFFECT OF CHARGES ON RETURNS
In order to show the impact the costs could have on the investment return, we use a gross performance for each of three popular portfolio risk levels: low, medium and high. Please note that these performance figures are for illustration purposes only (they are not actual performance numbers) and are being used to show you how fees and other costs will reduce your performance. Tribe's standard 1% fee has been used.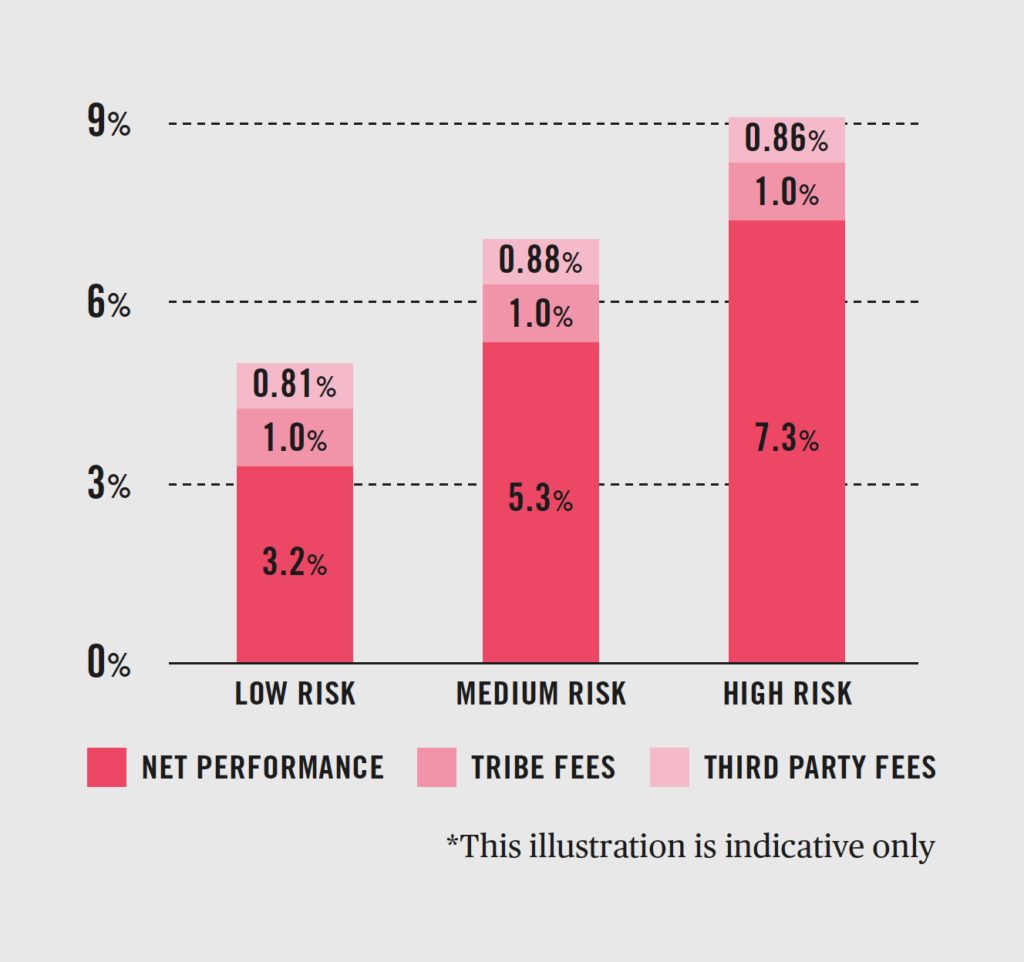 Join the
Tribe
Start realising the potential of your wealth by speaking to one of our wealth managers today.